Search for New Homes, Builders & Communities
New Home Builder: Taylor Morrison, Inc.
About Taylor Morrison, Inc.
Taylor Morrison has been helping families create memories for more than a century. When you've been doing something that long you learn a few things. You learn the right way to build. You learn that people matter. And you learn that the real staying power is in giving people a home that they want and one you know is built to last. That last one's pretty important, don't you think? What this means for you is our homes are built to exacting standards and are built by quality people who understand that your home is the most important home they can build. It also means that we take things like quality construction, superior design and customer service very seriously. It's your home. You've trusted us to build it for you. That means something. We're building a home that your family will live in and one that you should be proud to call your home. If it doesn't make you feel proud, we haven't done our job. So what makes a great home? Home buyers like you have told us what they value and expect from a home builder. These are the things we guide our business by every day: Homes that use design to create spaces that work for you and your family - People who are knowledgeable and passionate about what they do - Financing programs that are clear to understand and save you time and money - Warranty programs that fix what's wrong and provide you with peace of mind. These may seem like simple ideas but they're important. We want you to love the home we build for you. Trust us to build it for you, because the homes we build are Inspired By You.
Visit Builder Website
Browse New Home Communities By Taylor Morrison, Inc.
Jacksonville, FL
Phoenix, AZ
Portland, OR
93081 Sandown Drive
Fernandina Beach, Florida 32034
3
|
2
|
Please Call for Pricing
17700 W Star Point Drive
Goodyear, Arizona 85338
2 - 3
|
2
|
From $332,990
12 Homes Available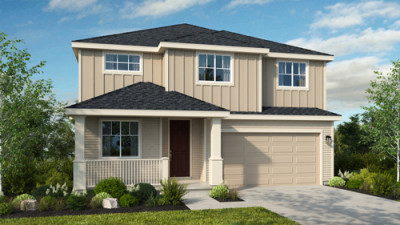 14977 NW Minda Street
Portland, Oregon 97229
3 - 5
|
2 - 3
|
From $660,990
14 Homes Available
16786 SW Leaf Lane
Tigard, Oregon 97224
4
|
3
|
Please Call for Pricing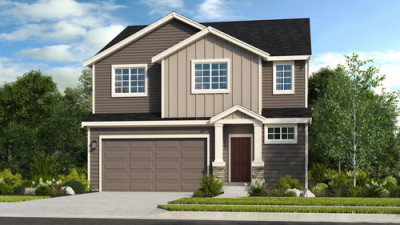 18515 SW Buckhorn Drive
Beaverton, Oregon 97007
3 - 6
|
2 - 4
|
From $544,990
22 Homes Available